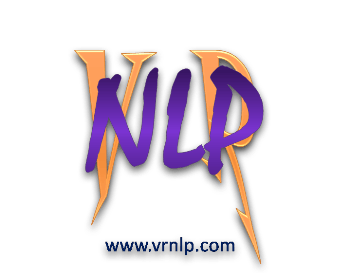 NLP -Thought Pattern -Instant Break
I have heard people complain that their mind is trespassed by unwanted thoughts and they feel upset about. They say they are helplessly imprisoned by thought patterns..
Some feel upset or anguished at times and see no way of getting out of it at that time.
You must have heard people say or you could have experienced this situation, like, an important client meeting ; you are well prepared yet at that time a mild or perceptible  anxiety or fear passing through you and also you wish you get out of it somehow.
·         Lub-dub before an audience
·         Flutter when entering boss cabin
·         Anxiety over delay of expectation
·         Upset feeling hearing a disappointment
·         Teasing memory of an unpleasant event
·         Compulsive seeking of  unwanted
·         Any kind of inappropriate thinking you want to get out
Will power does not come to rescue at times crisis.
It is our habitual response pattern that holds us sway at those critical moments..
Unconscious patterns are often deep rooted and easily influence behavior; they have a power over reasoning or rational choice.
The usual methods of contemplation & correction do not come handy at times of crisis need of alternate emotion or state of mind.
Is there a way out to quickly gain the required state of mind?
Yes.
NLP, the Psychology of personal change & excellence offers an effective tool to gain the state of mind you want;
you can easily push out the unwanted thinking and protect yourself from getting teased time & again
It is a very powerful tool to instantly break the unwanted thought pattern and establish the needed frame of mind or mind set.
It is instant just in 20 seconds you can shift your mood
It is also very handy to do.
You don't require any special place or pose or position to do this.
All you need is your palms and the use of your palms.
Here is the 4 Step pattern
Suppose you are slightly anxious and you want to be calm, here is how you do
Step 1: (seeing your palms say within) I SEE my palms
Step 2: (Rubbing your palms swiftly) I HEAR my palms rubbing
Step 3: (Feeling the heat generated) I FEEL the heat in my palms
Step 4:  (4th step you put forth what you want) I am now CALM & RELAXED
You will be amazed to find that you get the needed state of mind instantly.
These 4 steps must be done in the order mentioned here for benefit.
How long should one do?
As long as one wants it;
as often as needed;
4th statement is the needed state; you must specifically mention what you need.( not what you don't need)
Keep doing this whenever you need to break current thinking pattern.
This tool is handy & very effective.
Best Wishes !
http://vrnlp.com/wp-content/uploads/2016/05/vrnlp-pic-1.png
274
350
vrnlp
http://www.vrnlp.com/wp-content/uploads/2015/07/VRNLP_logo.jpg
vrnlp
2014-11-20 14:04:52
2016-05-19 07:10:19
NLP -Instant Pattern break