http://www.vrnlp.com/wp-content/uploads/2015/07/VRNLP_logo.jpg
0
0
vrnlp
http://www.vrnlp.com/wp-content/uploads/2015/07/VRNLP_logo.jpg
vrnlp
2013-05-20 04:08:09
2013-05-20 04:08:09
Self Governance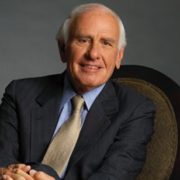 Affirmation without discipline is the beginning of delusion.
Discipline is the bridge between goals and accomplishment.
Don't wish it were easier; wish you were better.
Effective communication is 20% what you know and 80% how you feel about what you know.
Either you run the day or day runs you.
Failure is simply a few errors in judgment repeated every day.
For every disciplined effort there is a multiple reward.
Formal education may make you a living ; self education will make you a fortune.
How long should you try? UNTIL.
If you don't like things are change it; you are not a tree.
Make measurable progress in reasonable time.
Money is usually attracted; not pursued.
Success is doing ordinary things extraordinarily well.
Without sense of urgency desire loses its value.
When you know what you want, and want it bad enough, you will find a way to get it.
http://vrnlp.com/wp-content/uploads/2013/05/jim-rohn-e1384833835485.jpg
308
420
vrnlp
http://www.vrnlp.com/wp-content/uploads/2015/07/VRNLP_logo.jpg
vrnlp
2013-05-18 02:58:51
2016-05-11 08:54:44
Quotes of Jim Rohn